SHOPIFY APPS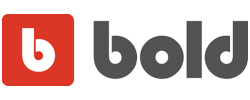 Shopify Apps
Bold Commerce Application Services
Money back guarantee
Quick turn around
Post delivery support
Bold Commerce Apps are widely used in Shopify stores. We have Bold Commerce App Specialists in our team who are available to help you with any of Bold Commerce Application.
GET QUOTE

Service Overview
With a great attention to details, our expert work on bold commerce application on daily basis. We have in-house team available with extensive experience on all of the bold commerce applications. We have implemented these apps on highly successful businesses and still providing support and maintenance services to various such e commerce websites.
With extensive experience in the domain we are covering below Bold Commerce Apps
Bold Multi Currency
Bold Subscriptions
Bold Upsell True upsells!
Bold Product Options
Quickbooks Sync by Bold
Bold Memberships
Bold Custom Pricing: Wholesale
Bold Discounts the Sale App
Affiliate & Referral Marketing
Bold Loyalty Points Rewards
Bold Bundles Product Bundles
Bold Sales Motivator
Bold Store Locator
Xero Integration by Bold
Bold Brain AI for your store
Bold Quantity Breaks
Bold Product Builder
Our services includes installation and Configuration of any BOLD Commerce application that is required to enhance your store feature and customer experience. We are well versed with complete portfolio of BOLD apps for shopify.
Pure Shopify
100% focus on shopify
10+ years of shopify experience
Large list of Happy Customers
Project Management
Quick Turn around
Professional Communication
Regular updates on your project
Professional Team
Creative and Vibrant Design team
Full Stack Developers
Shopify Liquid experts
Service Highlights
Installation and setting up BOLD application for Shopify Store
Configuration of BOLD app as per your requirement and business logic
Customization and styling as per your brand designs
How it Works
We will be needing collaborator access to setup the required app
We implement the required use-cases and do customization as per your need
Once done from our side, we will submit for your review and approval
Apply changes and revisions if there is any
Deliver the project